Backpacking for the Community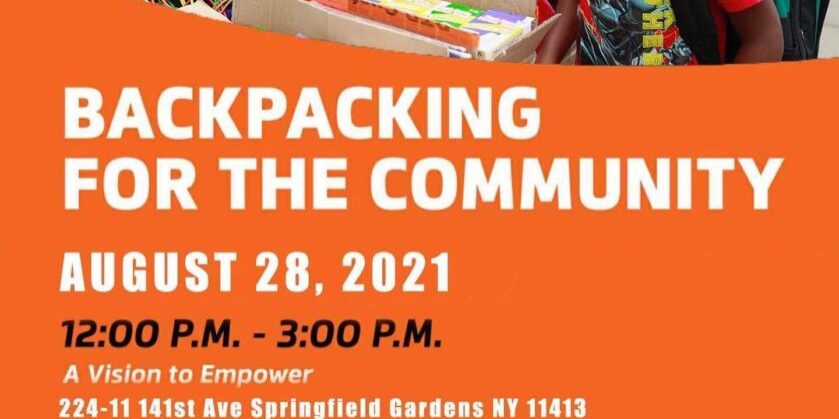 On August 28th 2021, A Vision To Empower had the pleasure of holding a community event, at our base in Springfield Gardens, where children had the opportunity to receive free school supplies. At A Vision To Empower, we are committed to providing equity in education, and aim to provide children with the resources to realize their full potential.
Events such as these are incredibly important, and we couldn't hold them without the support of our volunteers and donors, who ensure we have the means to continue to provide for our community. We'd like to thank all those who supported the event, and made it possible.
If you're interested in supporting us with similar future events, please get in touch with the team! You can reach us by email at [email protected], or call us on (347)389-4979